Shawangunk Ridge...

Epedition Danger goes to Shawangunk Ridge...
Concentration...
Patience...
Intense...
Rugged...
Powerful...
Only the strong survive...
Links to Shawangunk Ridge free lance mountain climb...
1.Expedition Danger goes to Shawangunk Ridge...
2.The top of Shawangunk Ridge...
3.Almost at the top...
4.Long way down...
5.Midway...
6.Patience and concentration and you will make it to the top alive...
7.Made it to the summit Victory....
8.Trips and Expeditions...
9. Photo's of Shawangunk Ridge Mountain...

The Mohonk Preserve does not maintain the rocks, cliffs, or other natural features of the Shawangunk Ridge; does not provide supervision or instruction; is not responsible for the acts of persons who may be on Mohonk Preserve property; and is not responsible for climbing protection (including but not limited to bolts, pitons, and rappel slings) on the cffs.CLIMB AT YOUR OWN RISK!!!!! Victory...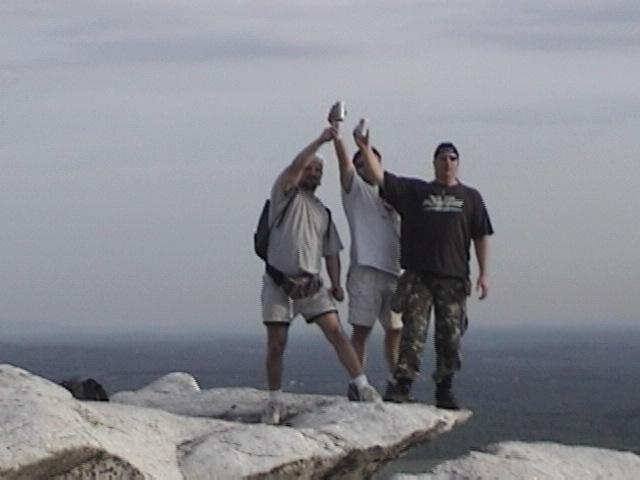 God Bless America Home Sweet Home...